Pre-qualified contractors get up 30% discounts.
PQBids has collaborated with Beneco to give prequalified contractors discounted prices. Prequalification has many benefits. Lets start saving NOW!
---
For over 30 years, Beneco has been fueled by a clear mission. To empower contractors to build their businesses, while helping their employees to build a secure and prosperous future for their families.
Services Include
– Recordkeeping – Third Party Administration (TPA) – Benefits Consulting Services –
Medical & Ancillary Benefits
Solutions Include
401(k)
Major Medical
Group Whole Life Insurance
Group Term Life Insurance
Payroll / Certified Payroll
Smart Return Account (SRA)
Dental
Vision
Vacation, Sick, & Holiday
AD&D Insurance
Long-Term Disability
Short-Term Disability
Voluntary Spousal Benefits
Chiropractic
Apprenticeship (BAATT)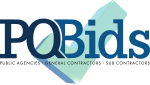 1535 E 17th. St. #207 | Santa Ana, CA 92705
insurance@pqbids.com | 888-218-4173 x105