1. Create Project.
Create a project within the PQBids platform.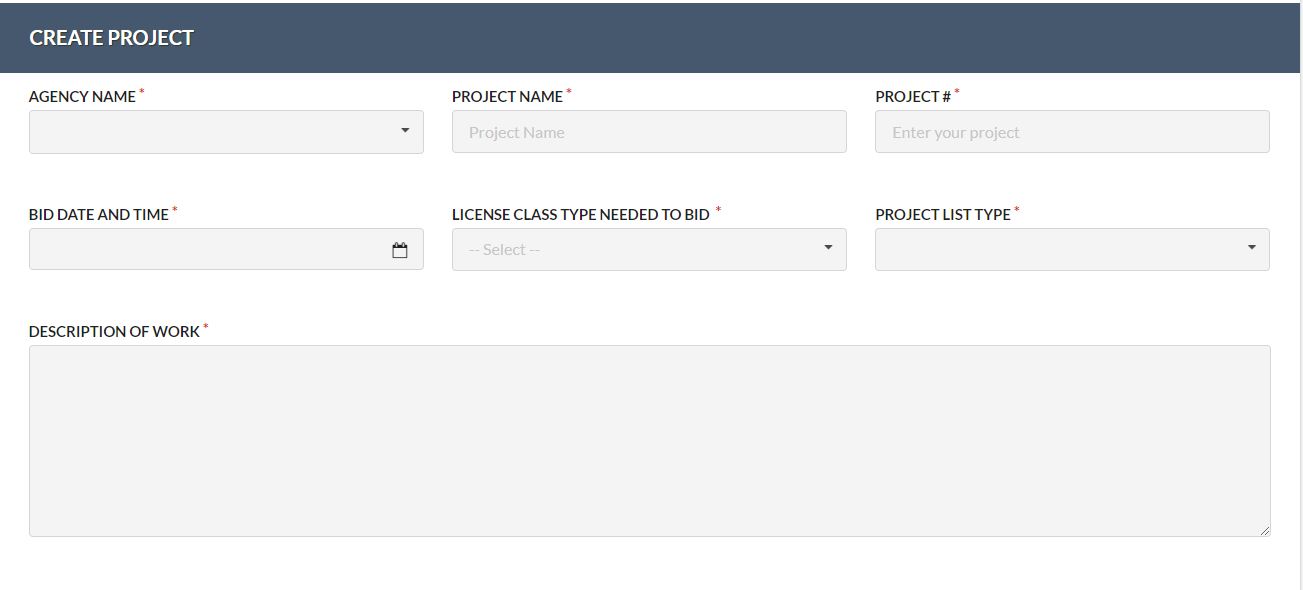 2. Upload Bid Documents.
Add your documents to the PQBids platform.

3. Bids Added to Bid Calendar
When you do steps 1 and 2, it automatically is sent to our bid calendar for prequalified bidders to view.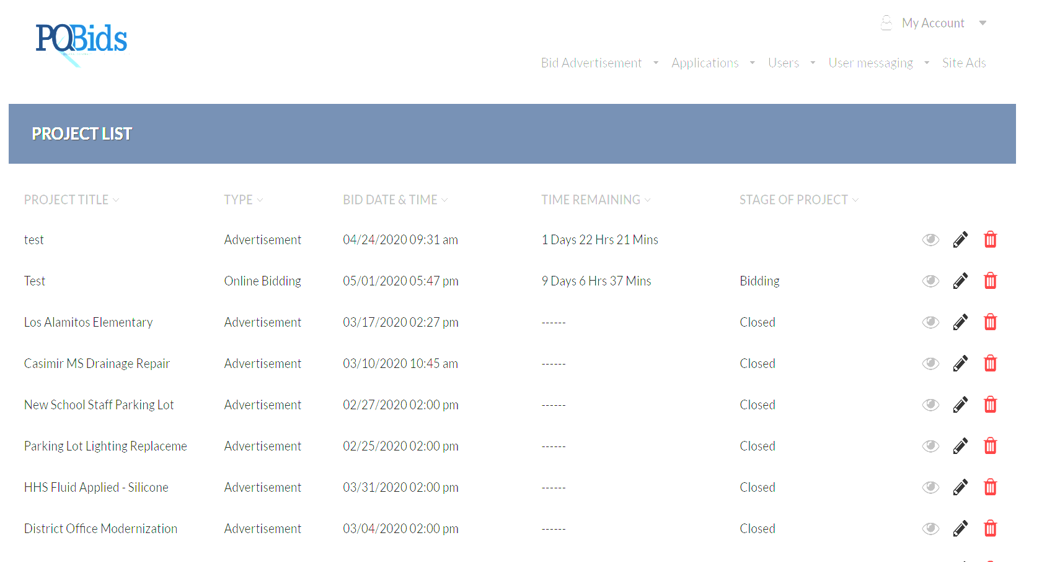 4. Add Addendums
If addendums need to be added, then upload and all prequalified bidders will get an automatic notification.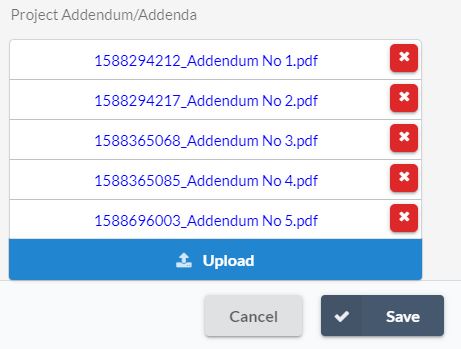 That's it! Wait for bid day, open Zoom, and read all bids publicly.
When bids are opened, the district will see all contractor's prices and will be subject to there bid. Docs are complete and accurate.